Best NGO at Mother Teresa Awards 2014
The Akshaya Patra Foundation won the 14th Mother Teresa Award in the Best NGO Category 2014. The award was presented by Konijeti Rosaiah, Governor of Tamil Nadu at The Loyola College of Business Administration (LIBA).
The Best NGO Award is given to an NGO, which is trusted, respected and popular for their contribution towards social causes. Akshaya Patra won the award based on its contribution towards feeding children in India. The entrants were assessed not just based on their spending, but also on the history, commitment and impact of their CSR activities.
Read more about the award here.
VIDEO
GALLERY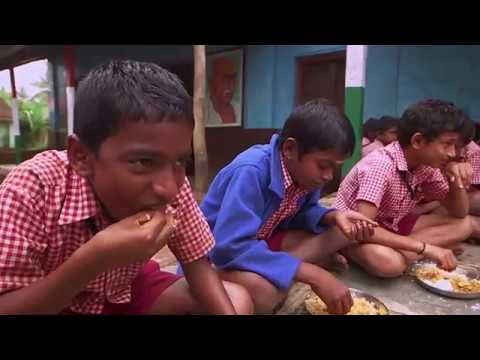 The success of our initiative can be attributed to several factors, including the efforts of all those people who work behind the scenes … the Passioneers as we like to call them. Watch their story here
News
On July 1, Akshaya Patra had the pleasure of serving food to Shri Yogi Adityanath, Chief Minister of Uttar Pradesh
FUNDRAISE WITH US
Support us with an online fundraising campaign!