Chanakya award 2015 by PRCI
Akshaya Patra received the Chanakya Award for NGO of the year 2015 by PRCI (Public Relations Council of India). The Foundation was conferred this honour at the PRCI Annual Corporate Collateral Awards 2015, which was distributed during the PRCI 9th Global Communication Conclave 2015. This year's theme for the conclave was 'Communicate to Connect'.
Aside from winning the prestigious Chanakya Award, Akshaya Patra also won the Platinum award for its Annual Report 2013-14, Gold for the video 'The Possibilities', Gold for the Foundation's Quarterly Newsletter, Silver for the 2015 Calendar, Bronze for running the Social Media Campaign of the year, and even an Appreciation Award for Corporate Advertising.
Read more about the awards here.
VIDEO
GALLERY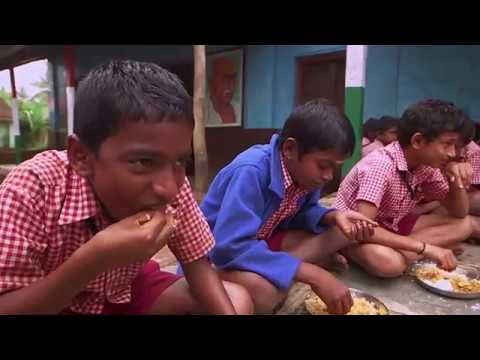 The success of our initiative can be attributed to several factors, including the efforts of all those people who work behind the scenes … the Passioneers as we like to call them. Watch their story here
News
On July 1, Akshaya Patra had the pleasure of serving food to Shri Yogi Adityanath, Chief Minister of Uttar Pradesh
FUNDRAISE WITH US
Support us with an online fundraising campaign!