Two kitchens win CII National Food Safety Awards 2014
The Hubli and Vasanthapura (VK Hill) kitchens received CII National Food Safety Awards 2014. The VK Hill kitchen received the highest award of 'Outstanding Performance in Food Safety' while the Hubli Kitchen received the second highest award of 'Certificate of Commendation for Significant Achievement in Food Safety'. The awards ceremony was held as part of the 9th National Food Safety and Quality Summit on 2nd December, 2014. The kitchens were evaluated based on around 500 criteria, divided over 4 categories. The awards ceremony was aired on Zee Business Channel on 20th and 21st December, 2014.
Read more about the award here.
VIDEO
GALLERY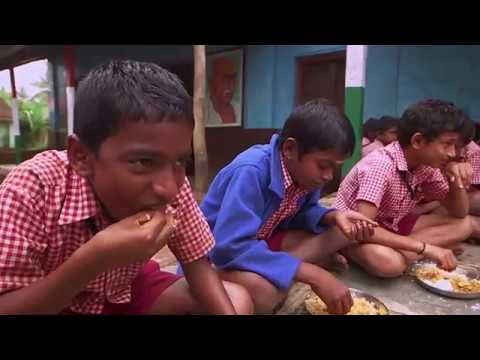 The success of our initiative can be attributed to several factors, including the efforts of all those people who work behind the scenes … the Passioneers as we like to call them. Watch their story here
News
On July 1, Akshaya Patra had the pleasure of serving food to Shri Yogi Adityanath, Chief Minister of Uttar Pradesh
FUNDRAISE WITH US
Support us with an online fundraising campaign!