Winner of Quality Mark Award 2015
Akshaya Patra received the Quality Mark Award for Achievement and Excellence in the NGO segment for the year 2015. The award has been conceptualised to encourage excellence in organisations, within their fields. The awards this year saw strong competition, and the finalists were chosen by a panel of Quality Mark Trust members through a series of demanding interviews and quality audits.
The award was conferred to Akshaya Patra by the Honourable Minister of Cabinet, Government of Gujarat Dilip Sanghani; Director CED, Dr. Chandan Chatterjee and other dignitaries.
Read more about the award here.
VIDEO
GALLERY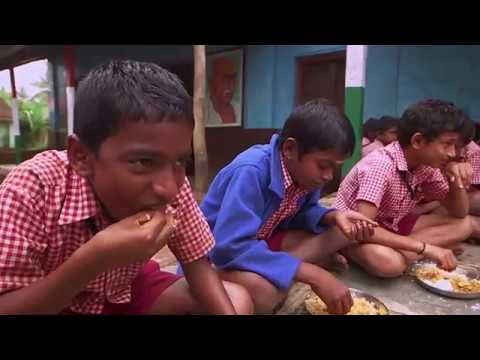 The success of our initiative can be attributed to several factors, including the efforts of all those people who work behind the scenes … the Passioneers as we like to call them. Watch their story here
News
On July 1, Akshaya Patra had the pleasure of serving food to Shri Yogi Adityanath, Chief Minister of Uttar Pradesh
FUNDRAISE WITH US
Support us with an online fundraising campaign!