Dignitaries visit Akshaya Patra kitchen
KTS Tulsi visits Vrindavan kitchen
Senior Advocate of Supreme Court of India and Former Member of Rajya Sabha, Mr KTS Tulsi, visited Akshaya Patra kitchen in Vrindavan on March 14, 2017.
---
Mr Anil Swarup visits Vrindavan kitchen
On March 25, 2017, Mr Anil Swarup, IAS, currently serving as Secretary of School Education and Literacy (Human Resource Development), Government of India, visited Vrindavan centralised kitchen and Vrindavan Chandrodaya Mandir along with his family members.
---
CherYsh Trustee visits Hubballi kitchen
Professor Michael deSa, Trustee on the board of CherYsh America Foundation, visited Akshaya Patra kitchen in Hubballi on March 13, 2017.
---
Educational Minister visits kitchen
Mr Arvind Pandey, Education Minister of Uttarakhand, visited Akshaya Patra kitchen in Vrindavan.
VIDEO
GALLERY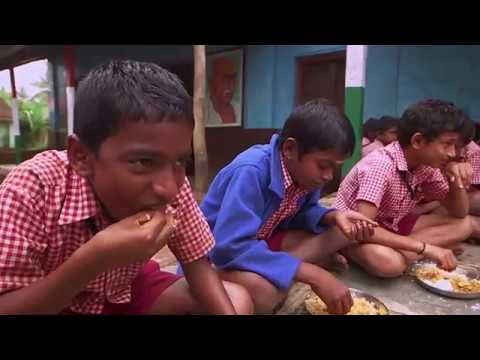 The success of our initiative can be attributed to several factors, including the efforts of all those people who work behind the scenes … the Passioneers as we like to call them. Watch their story here
News
On July 1, Akshaya Patra had the pleasure of serving food to Shri Yogi Adityanath, Chief Minister of Uttar Pradesh
FUNDRAISE WITH US
Support us with an online fundraising campaign!