Akshaya Patra participates in SANIM meet
In April 2017, Akshaya Patra Hubballi unit was invited by BV Bhoomaraddi College of Engineering and Technology (BVBCET) to participate in South Asia Network for Impact Master (SANIM).
SANIM aims to provide a platform for stakeholders within and between countries to collaborate, learn and share knowledge and other resources without expecting financial returns. Akshaya Patra officials contributed their views to this program.
The participants of this meeting visited our kitchen the next morning and were hosted by Shri Rama Gopal Dasa, Head—Public Relations and Media, Hubballi unit.
VIDEO
GALLERY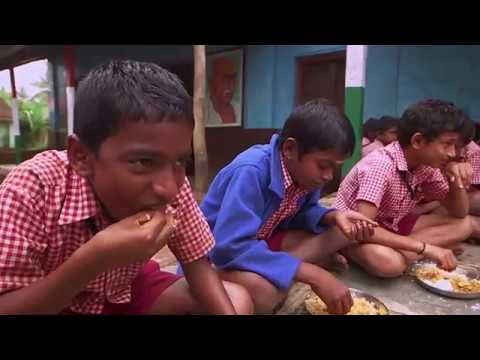 The success of our initiative can be attributed to several factors, including the efforts of all those people who work behind the scenes … the Passioneers as we like to call them. Watch their story here
News
On July 1, Akshaya Patra had the pleasure of serving food to Shri Yogi Adityanath, Chief Minister of Uttar Pradesh
FUNDRAISE WITH US
Support us with an online fundraising campaign!