How is your money spent
Your money ultimately is for the children. Every donation is diligently spent for the food that is served directly or indirectly. On an average, 84% of the total cost is used towards meeting the programme cost and 10% towards the programme management cost. 6% of the total cost is steered towards meeting fundraising and communication costs.The organisation upholds maximum transparency in funds utilisation.
Cost break-up of the organisation
The analysis of the total revenue expenditure for the year 2014-15


Cost Per Meal Calculation
To support the mid-Day Meal Programme, you can donate today
VIDEO
GALLERY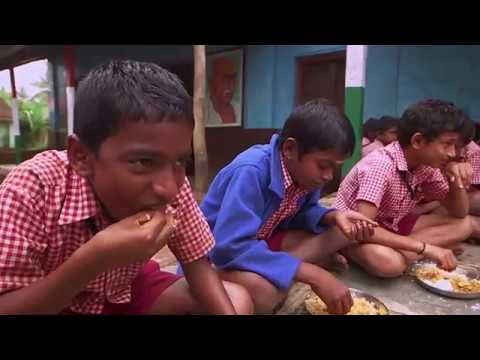 The success of our initiative can be attributed to several factors, including the efforts of all those people who work behind the scenes … the Passioneers as we like to call them. Watch their story here
News
On July 1, Akshaya Patra had the pleasure of serving food to Shri Yogi Adityanath, Chief Minister of Uttar Pradesh
FUNDRAISE WITH US
Support us with an online fundraising campaign!