Ms Megan Parker from PATH visits Bengaluru kitchen
On February 21, 2017, Akshaya Patra had the pleasure of hosting Ms Megan Parker from PATH, the international NGO working to tackle global issues. Ms Parker works as a senior nutritionist for PATH in Seattle, United States of America; she visited the Foundation's centralised kitchen at Bengaluru to see the operation of Rice Fortification. She was very impressed by Akshaya Patra's Public-Private Partnership model and her feedback was very positive.
VIDEO
GALLERY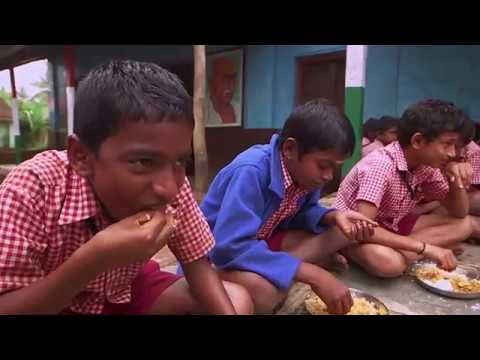 The success of our initiative can be attributed to several factors, including the efforts of all those people who work behind the scenes … the Passioneers as we like to call them. Watch their story here
News
On July 1, Akshaya Patra had the pleasure of serving food to Shri Yogi Adityanath, Chief Minister of Uttar Pradesh
FUNDRAISE WITH US
Support us with an online fundraising campaign!