Ugandan delegates visit Ahmedabad kitchen
On June 29, 2017, Ugandan Parliament member, Honourable Babirye Kityo Sarah Breeze – Representative of the Youth (Central region), visited our Ahmedabad kitchen with her team. She studied our different kitchen processes, such as preprocessing, roti-making, sukhadi and idli-cooking. A question-and-answer session was also conducted to clarify doubts and queries.
VIDEO
GALLERY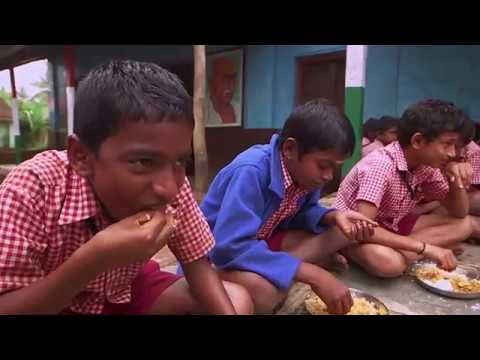 The success of our initiative can be attributed to several factors, including the efforts of all those people who work behind the scenes … the Passioneers as we like to call them. Watch their story here
News
On July 1, Akshaya Patra had the pleasure of serving food to Shri Yogi Adityanath, Chief Minister of Uttar Pradesh
FUNDRAISE WITH US
Support us with an online fundraising campaign!