Donate for Tax Benefits
Get tax exemption for donations to Akshaya Patra!
All donations to Akshaya Patra are eligible for tax deduction under Indian Income Tax act of the Government of India. On recommendation from the National Committee for the Social & Economic Welfare, the Central Government has notified that the project 'Mid-Day Meal Programme run by The Akshaya Patra Foundation' as an eligible project for the allowing tax deduction of the contribution made by the Assessee.
As per the revised tax exemption act, effective April 1, 2017, donations above Rs 500 to Akshaya Patra will be eligible for 50% tax exemption under Section 80G of Income Tax Act. By contributing to Akshaya Patra, you will help in feeding school children and also help yourselves with tax deduction benefit.
Once you have made the donation, a receipt of the same and a Tax Exemption Certificate along with a 'Thank you' letter will be sent to you via courier or post. The certificate and receipt which will reach you within 10 days of making the donation can be used to avail tax exemption for the respective financial year.
Have any questions on tax exemptions, visit faqs
To make a contribution, please visit Online Donations page
VIDEO
GALLERY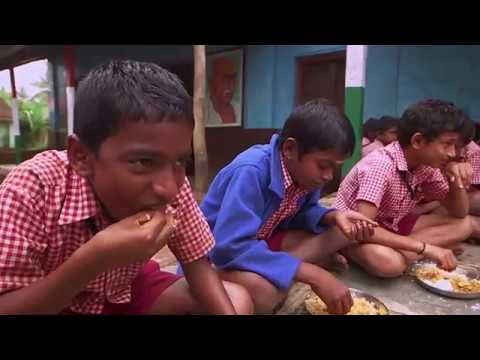 The success of our initiative can be attributed to several factors, including the efforts of all those people who work behind the scenes … the Passioneers as we like to call them. Watch their story here
News
On July 1, Akshaya Patra had the pleasure of serving food to Shri Yogi Adityanath, Chief Minister of Uttar Pradesh
FUNDRAISE WITH US
Support us with an online fundraising campaign!