Chords of Giving 2.0 presents The Manganiyar Classroom
They are singers, actors and story tellers! For the last 13 years, The Manganiyar Classroom has been delivering a strong message through a musical act directed by Roysten Abel, an acclaimed theatre artist known for 'The Manganiyar Seduction'. With just vocals, drums and other folk instruments, these young boys who are 8 to 14 years of age will let you experience music rooted in Rajasthan. Above all, they will share a message on 'progress and modern education' which fails to identify traditional music which has been passed on for hundreds of generations. The talented Manganiyar Classroom has performed numerous times in India and overseas and has been praised with a recommendation that goes 'Do not miss!'

The Manganiyar Classroom is not just an act. It's an experience.

May 27, 2017 | Saturday | 7 pm
Good Shepherd Auditorium | Bengaluru
VIDEO
GALLERY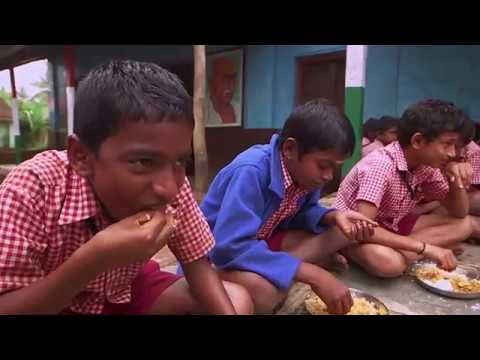 The success of our initiative can be attributed to several factors, including the efforts of all those people who work behind the scenes … the Passioneers as we like to call them. Watch their story here
News
On July 1, Akshaya Patra had the pleasure of serving food to Shri Yogi Adityanath, Chief Minister of Uttar Pradesh
FUNDRAISE WITH US
Support us with an online fundraising campaign!