Video coverage of Infosys Foundation
The Infosys Foundation has been a public champion of Akshaya Patra's cause of eliminating classroom hunger in India. Narayana Murthy Founder of Infosys Limited and Sudha Murty Chairperson of the Infosys Foundation, have been active participants at Akshaya Patra events spreading the message of the need to provide food for education to every underserved child in India. View the videos to watch Narayana Murthy's speeches in support of the programme.
VIDEO
GALLERY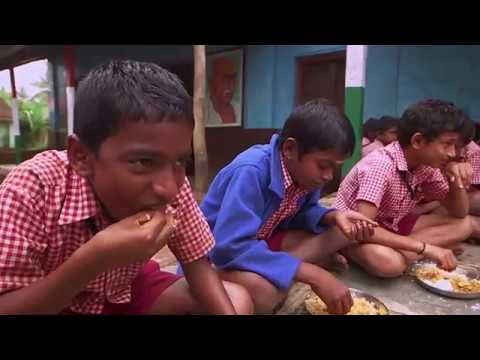 The success of our initiative can be attributed to several factors, including the efforts of all those people who work behind the scenes … the Passioneers as we like to call them. Watch their story here
News
On July 1, Akshaya Patra had the pleasure of serving food to Shri Yogi Adityanath, Chief Minister of Uttar Pradesh
FUNDRAISE WITH US
Support us with an online fundraising campaign!