Akshaya Patra and Vedic Science Club distribute notebooks
Akshaya Patra and Vedic Science Club distribute notebooks
While we ensure children get wholesome meal and remain healthy, unavailability of resources to study is another issue the children in government school face. As the academic year begins, in order to ensure that children have enough notebooks to write on, Akshaya Patra along with Vedic Science Club, in Visakhapatnam, distributed notebooks among school children.
VIDEO
GALLERY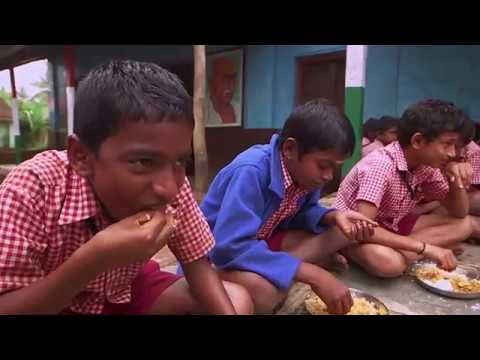 The success of our initiative can be attributed to several factors, including the efforts of all those people who work behind the scenes … the Passioneers as we like to call them. Watch their story here
News
On July 1, Akshaya Patra had the pleasure of serving food to Shri Yogi Adityanath, Chief Minister of Uttar Pradesh
FUNDRAISE WITH US
Support us with an online fundraising campaign!