Akshaya Patra wins Gold at LACP 2014/15 Vision Awards
Akshaya Patra has been awarded Gold at the LACP (League of American Communications Professionals LLC) 2014/15 Vision Awards. The Foundation has won this sought-after award in the Annual Reports Competition in the Non-Profits category. Contending for the award with global entries from over two dozen countries, Akshaya Patra has obtained a ranking of 37 out of the top 50 annual reports world-wide.
The vying annual reports are judged on multi-layered standards that include 'First Impression', 'Report Narrative', 'Creativity', 'Message Clarity' and etc. Through several hours of meticulous judging, the winners are identified within peer-level competition classes and Akshaya Patra has been identified winner for the fifth time in a row since 2011.
Established in 2001 the LACP aims to popularise a platform in the public relations industry that encourages best practices and recognises those with exceptional communications capabilities.
VIDEO
GALLERY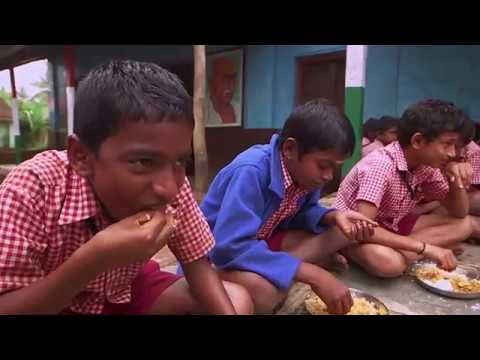 The success of our initiative can be attributed to several factors, including the efforts of all those people who work behind the scenes … the Passioneers as we like to call them. Watch their story here
News
On July 1, Akshaya Patra had the pleasure of serving food to Shri Yogi Adityanath, Chief Minister of Uttar Pradesh
FUNDRAISE WITH US
Support us with an online fundraising campaign!