In partnership with the Infosys Foundation


Akshaya Patra and the Infosys Foundation's journey together began several years ago. During this time the Infosys Foundation has been a staunch supporter of Akshaya Patra's work to end classroom hunger in India. Today N.R. Narayana Murthy, Founder of Infosys Limited, is on the Advisory Board of Akshaya Patra's US chapter, while his wife Sudha Murty, Chairperson of the Infosys Foundation actively facilitates the organisation's mid-day meal programme.
By generously lending its voice to the programme, and providing constant expertise and financial support, the Infosys Foundation has been a driving force in taking Akshaya Patra's mid-day meal programme to new heights.
The Infosys Foundation, launched in 1996, operates as a not-for-profit organisation that works to create opportunity and an equitable society. The Foundation currently supports programmes across education, healthcare, rural development, arts and culture and destitute care.
Find latest updates from Infosys Foundation on
VIDEO
GALLERY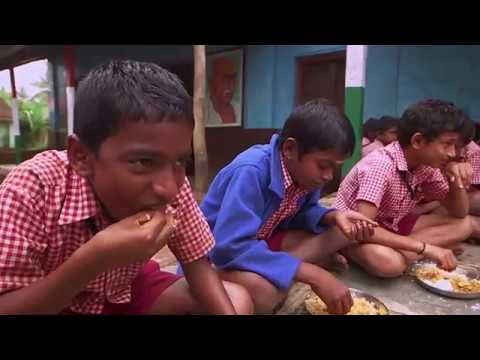 The success of our initiative can be attributed to several factors, including the efforts of all those people who work behind the scenes … the Passioneers as we like to call them. Watch their story here
News
On July 1, Akshaya Patra had the pleasure of serving food to Shri Yogi Adityanath, Chief Minister of Uttar Pradesh
FUNDRAISE WITH US
Support us with an online fundraising campaign!