Quality of Mid Day Meal
Quality and Food Safety are the primary ingredients at each of the Akshaya Patra kitchens. Learning from the past, we have introduced various metrics in every area of operations and service delivery. We have also partnered with different organisations to review the quality of the mid-day meals we prepare and serve children. To maintain the quality of the meal, standardisation of recipes across all locations has been undertaken. To improve quality standards, advance projects like Kaizen and 5S have been started in different locations. Employee Health and Safety activities are conducted to further increase hygiene standards and improve safety and health.
Nutrition
The table below shows the required dietary norms as stated by the Central Mid-Day Meal Scheme:
The table below shows the item-wise dietary norms as stated by the Central Mid-Day Meal Scheme:
We strive to ensure that children not only have access to 'unlimited food for education' but also to prescribed quantities of the nutrition. In order to consistently maintain quality of the meal, we take feedback from schools on a daily basis while delivering the meal. We are adopting and implementing Kaizen, CI Projects and Six Sigma methodologies to ensure quality on all terms.
Click here to know about our Food Safety & Quality Management practices
VIDEO
GALLERY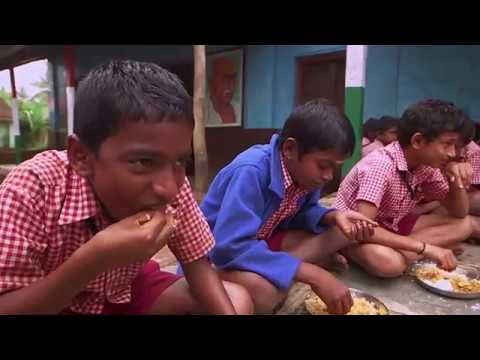 The success of our initiative can be attributed to several factors, including the efforts of all those people who work behind the scenes … the Passioneers as we like to call them. Watch their story here
News
On July 1, Akshaya Patra had the pleasure of serving food to Shri Yogi Adityanath, Chief Minister of Uttar Pradesh
FUNDRAISE WITH US
Support us with an online fundraising campaign!