The pandemic affected us all in some way or the other. Its people, the Government of India fought against the COVID-19 pandemic, with isolation and lockdown together. The pandemic affected millions of migrants, labourers and underprivileged sections of society.
THE 2021 UPDATE: WHAT'S HAPPENING
As people affected by the pandemic continue to fight a hunger crisis, it is time we all stand with them for their well-being. As of 30 May 2021, Akshaya Patra has served a cumulative of 128 million (12.8-crore) meals in the form of cooked meals and grocery kits to marginalised families while distributing Happiness Kits to mid-day meal beneficiaries.
Let us help those in extreme need at this time!
As the pandemic hits us all this year, The Akshaya Patra Foundation continues its support to relieve people struggling with basic necessities like healthy food.
FEED MARGINALISED FAMILIES WITH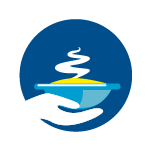 Freshly cooked meals
The Indian charity serves cooked meals to daily-wagers, construction-site workers, labourers, migrants and needy people. The cost of each cooked meal is ₹30. Every meal is cooked in a safe and hygienic manner.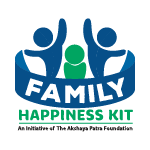 Family Happiness Kits
To support a marginalised family of four members for 15 days, a Family Happiness Kit is distributed by the organization so that they can prepare 2 meals a day. Cereals, Dals, Pulses, Oil and other accompaniments can help them cook healthy meals during this pandemic. The cost of each grocery kit is ₹1200.
SUPPORT US TO HELP MORE PEOPLE IN DISTRESS!
SNEAK PEEK INTO THE FAMILY HAPPINESS KIT
FOOD ESSENTIALS
Rice, Wheat Flour, Toor Dal, Desi Chana, Peanuts, Oil, Spices, Salt, Biscuits
HYGIENE PRODUCTS
Mask, Toothpaste, Soap, Sanitary Pads
AWARENESS ITEMS
Classmate Notebook, COVID Awareness Book
CONTRIBUTE TO SUPPORT AKSHAYA PATRA'S FEEDING INITIATIVES!
Get rewarded for doing good too! Save tax with your donation to Akshaya Patra.
We humbly appeal for your generous support at this hour of crisis.